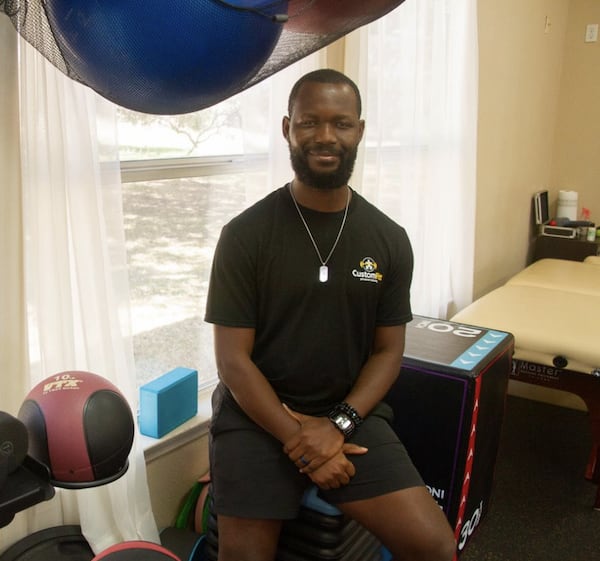 Mark Conteh
Meet Mark Conteh. Mark graduated from Texas State University with a degree in Exercise Sport Science Health and Wellness Promotion. With close to 10 years' experience, Mark is certified, in all levels, to teach Yoga and is a certified Pilates Instructor. He has extensive background in medical physiotherapy training in addition to Performance/strength training. With his well-rounded experience and knowledge, he conducts his workouts using a wide variety of techniques and commitment to get you to your goals safely and effectively.
Mark has a deep and genuine passion for health and fitness for all ages. He teaches active Older Fit Mix and can train in rehabilitation/corrective exercise. At the other end of the spectrum, Mark has also worked with division athletes' strength training and has an in-depth knowledge of youth and family fitness, nutritional education, and activities.
Mark has a wife and son, so he is aware of the importance of balancing work, family, and the need to keep healthy personally so he can be the best he can for them. With that, he understands how difficult it is to get that balance and keep it. Because of Mark's life and work experience, he is a wonderfully talented Fitness professional. We are so fortunate to have him on our team.