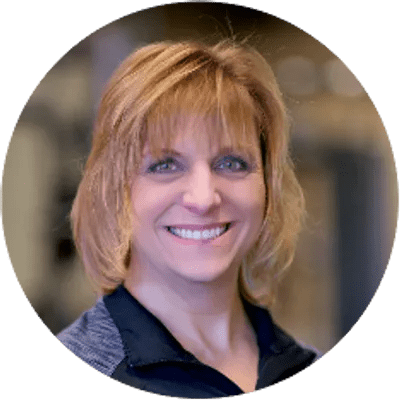 Laura Smith
I started in this industry in 1999 when I was already 35 years of age. Instead of a long list of certifications and technical terms, I want to just explain why my experience and education come together to offer you a very personal, human, professional training program. I went into this business for one main reason:
I deeply want to help you see what I and so many others can see as your full potential.
I am in the business of human service and that is my own personal philosophy. That's right; I am here for you and with you. Many times I am more tuned to my clients' aches, pains and health issues than they are. Often, people don't even realize how much pain they are in or how much they have adjusted their lifestyle to compensate for health issues.
Unfortunately, many have just resigned themselves to feeling a certain way. I don't care if you are 25 or 85 years of age. It's my goal to show you how to live and move again.
I know, with such confidence that I have the knowledge and expertise to meet your goals—whatever they may be. Because I am not your typical trainer, my personal experiences are not your typical ones, and my education has taken on a very different look and feel. Personally, I have had a complete hip replacement, have two knees that will undoubtedly need to be replaced as a result of a horrible crash in 2003, arthritis in many of my joints, not to mention other personal health issues that just come with age. I have raised three daughters and have a grandson. Personally, I am fortunate enough to have a multitude of experiences combined with empathy to offer my clients a successful and very different outlook on health.
Why do I tell you this? Because I believe firmly that what I have to offer you is unmatchable. Trainers are everywhere with their basic certifications and limited knowledge. But most of them are not in the human service industry which includes personalized programs with appropriate modifications and lifestyle changes. I have a maturity that is evident within our first meeting or two.
When I say I look forward to meeting you and getting to know you I truly mean it. I love what I do and really want to be the missing piece you need to achieve your healthiest lifestyle possible.
Certifications/Memberships